About the event
India is aspiring to become a $5 trillion economy and adequate infrastructure spending is critical. The National Infrastructure Pipeline released by the government has laid out a spend of Rs 102 trillion on projects over 2020-25. Of these, projects worth Rs 42.7 trillion (42 per cent) are under implementation and worth Rs 32.7 trillion (32 per cent) are in the conceptualisation stage, while the rest are under development. During the fiscals 2020 to 2025, sectors such as energy (24 per cent), roads (19 per cent), urban (16 per cent), and railways (13 per cent) amount to around 70 per cent of the projected capital expenditure in infrastructure in India.
With the Centre and states expected to have an equal share of capital expenditure at 39 per cent each to be undertaken in the infrastructure sector; the private sector accounts for 22 per cent.
The plans to generate private sector interest and to demonstrate project management and execution capabilities with the mandate at hand is a daunting one but can kickstart the economy
Infrastructure Today Conclave will deliberate with investors, experts and authorities how this can be achieved
Know More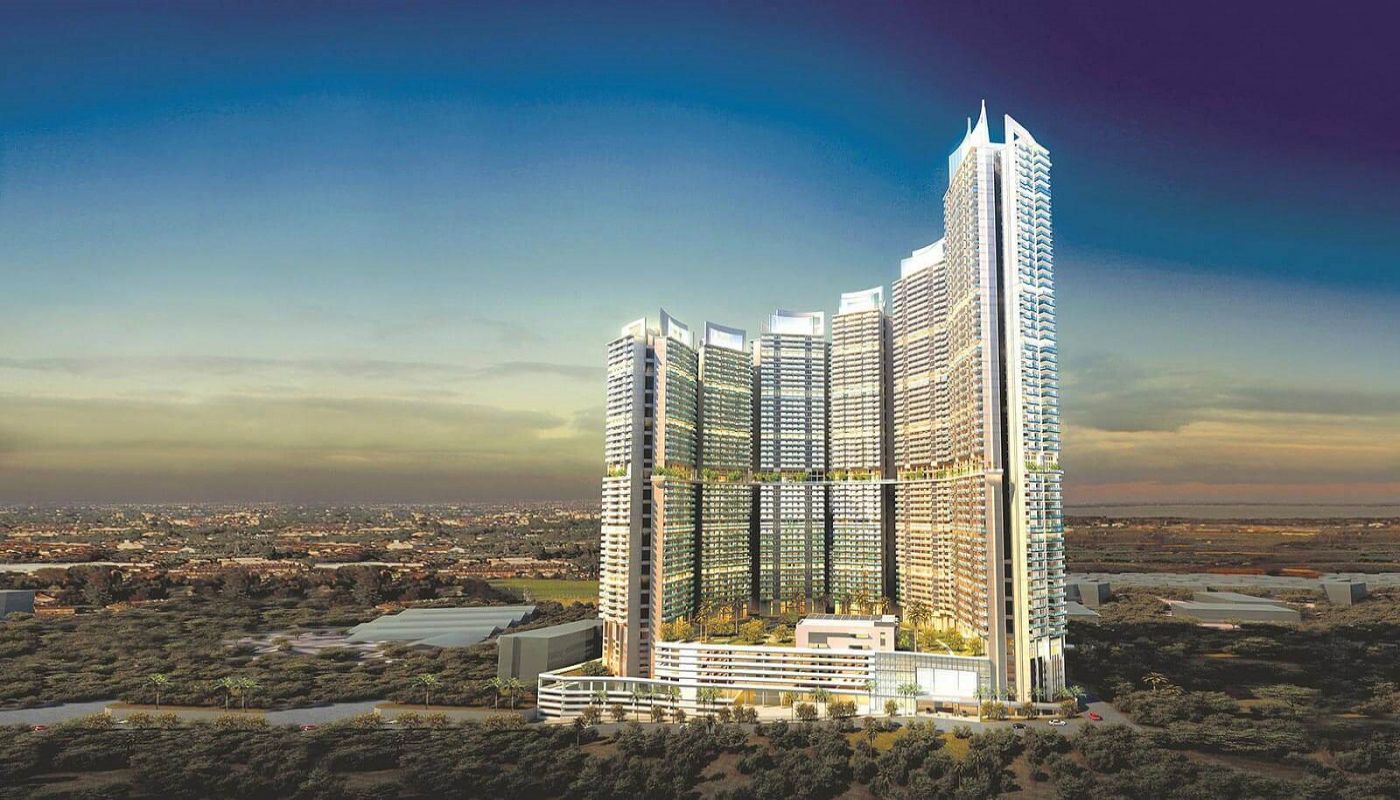 Information of Event Schedules
2022-09-16 - Conference Hall -1
Smartening Port Development
Amidst all this, the revamped port community system(PCS), the National Single Window is expected to connect and provide real time information to stakeholders on a single platform. Other measures include web based e-forms and direct port delivery, installation of container scanners and radio frequency identification-based systems for gate automation, digitalisation of land records.
COVID19 has thrown the plans in a disarray. Even though port services have been brought under the 'essential services list', some vessels which came alongside berths have encountered difficulties in carrying out cargo operations as only 20-25% of the total workforce were present. There is also a shortage of trucks, which is badly affecting cargo evacuation alongside berths and at storage yards. Huge backlogs of containers building up at key Indian gateways such as Nhava Sheva, Mundra and Chennai, forwarders warned that over the next month port congestion in some parts of the world would lead to shortages of equipment elsewhere and create significant liability issues for shippers globally. The National Infrastructure Pipeline has proposed Rs 1.02 trillion to be spent on this sector by 2025.Discussing the way forward Infrastructure Today/ Construction World is hosting a webinar with experts on the subject."
Moderator: Pratap Padode, Editor-in-Chief, Construction World & Infrastructure Today
Panelists:
Sanjay Bhatia, Chairman, Mumbai Port Trust
Avinash Chand Rai, COO, Adani Port & SEZ Mundhra
Ashish Gupta, MD, TM International Logistics (Tata Steel Subsdiary)
Sudhir Kanvinde, Executive Director, Indian Ports Association
2022-09-16 - Conference Hall - 2
Will PM Modi's economic package revive Indian businesses?
The country has been reeling under heavy economic stress due to the Covid-19 driven lockdown. The impact has put core sectors into a downward spiral, including Construction Projects, Construction Equipment, MSME businesses and more! PM Modi recently announced a 20 Lakh Crore stimulus for the economy, committing as much as 10% of the GDP amount to address the financial stress. Will PM Modi's relief package rescue India? Moderator: Pratap Padode, Editor-in-Chief, Construction World & Infrastructure Today Panelists: Vinayak Chatterjee, Chairman, Feedback Infra Harshvardhan Neotia, Chairman, Ambuja Neotia Group Madhan Sabnavis, Chief Economist, CARE Ratings Pradeep Singh, Former Advisor - Infrastructure Development, Govt of Jammu & Kashmir & Former Vice Chairman IDFC Projects
2022-09-16 - Conference Hall - 3
The New Metro Life-Line
Metro rail networks stretching over 1,500 km, including rapid rail transit system (RRTS) projects, are being proposed to be laid over the next 5 years across various cities. The proposed Rs 3-trillion expenditure on these projects comprised central and state government equity, apart from funding by other agencies. Over the past 5 years, metro projects totalling 877 km were put in the pipeline in 27 cities, of which 400 km have already been laid and the work on the remaining sections is underway. With funding for most metro projects already available, Indian cities had one project which was taking the country by storm when the pandemic hit like a speed breaker. Now metro construction has been given a green light. Experts will discuss during this webinar organised by Construction World/Infrastructure Today, the restarting of metro projects on which billions are riding. This webinar is supported by our Gold Partner: J Kumar Infraprojects & Datamatics Moderator: Pratap Padode, Editor-in-Chief, Construction World & Infrastructure Today Panelists: Kumar Keshav, MD, UP Metro Rail Corporation Elias George, Partner and Head, Infrastructure, Government and Healthcare, KPMG (Previously MD Kochi Metro Rail) (CW Person of the Year 2017) Nalin Gupta, MD, J Kumar Infraprojects Bhushan Vartak, VP Delivery Head, Datamatics
2022-09-16 - Conference Hall - 4
Project Opportunities
The National Infrastructure Pipeline's plans need a reset by accounting for the COVID19 health crisis. Which infra projects will get affected and how would priorities would change between projects and sectors? Experts discuss. Below create a button to stay tuned for updates. Need to setup google form with name, designation, company, email, contact
Partners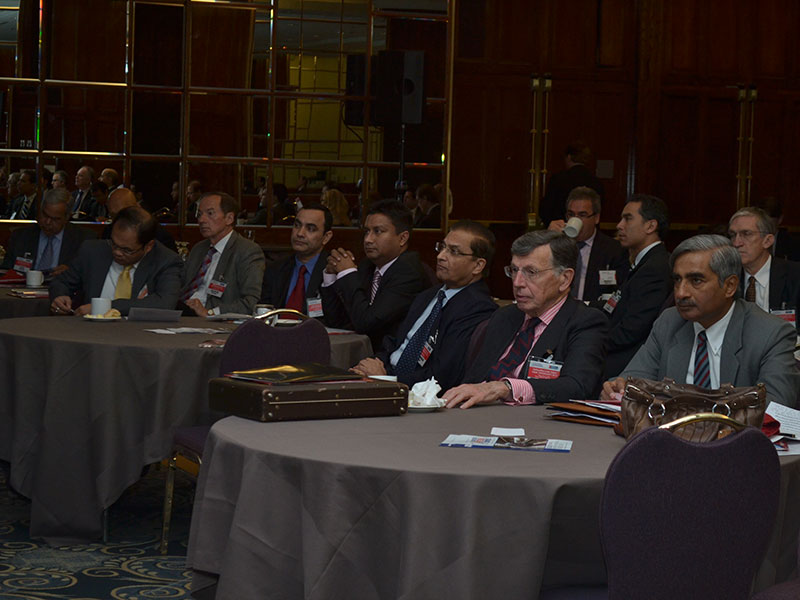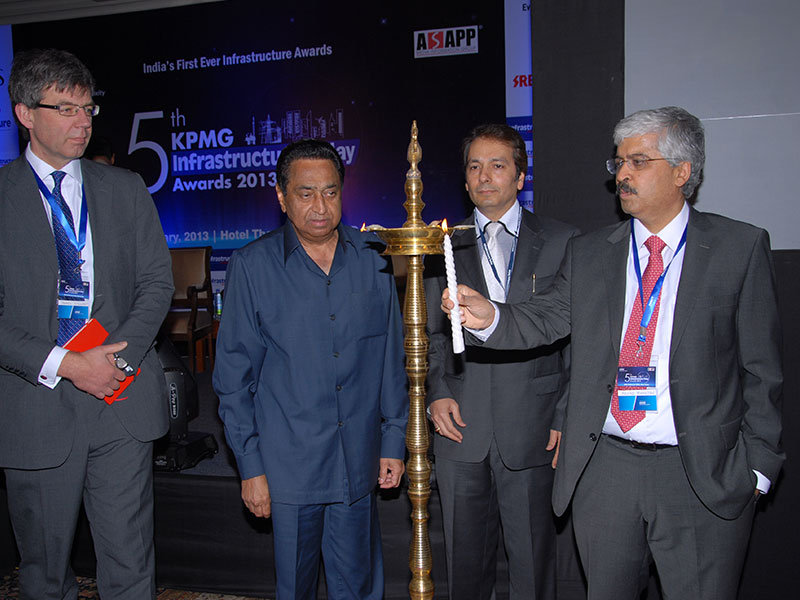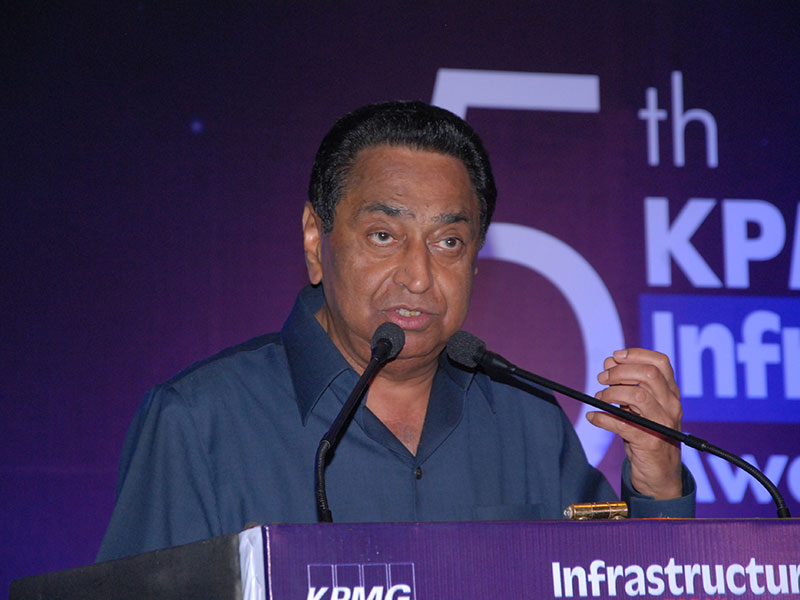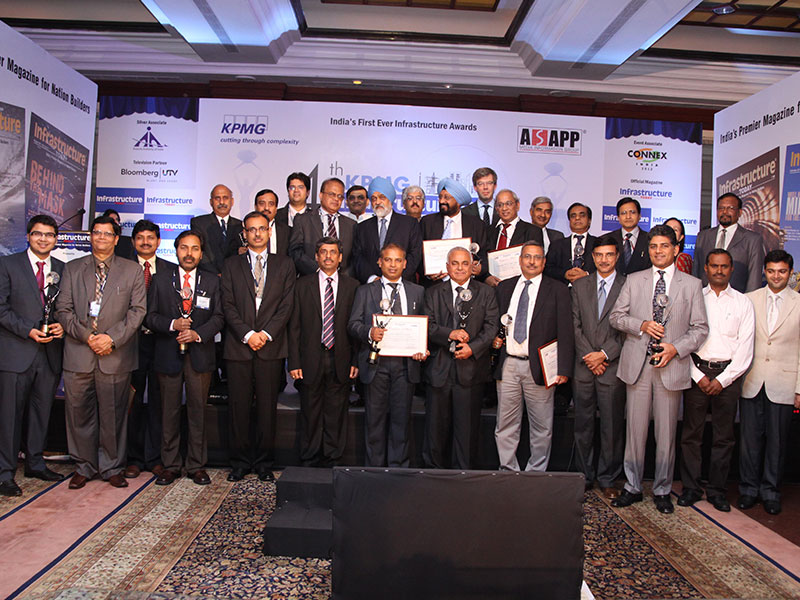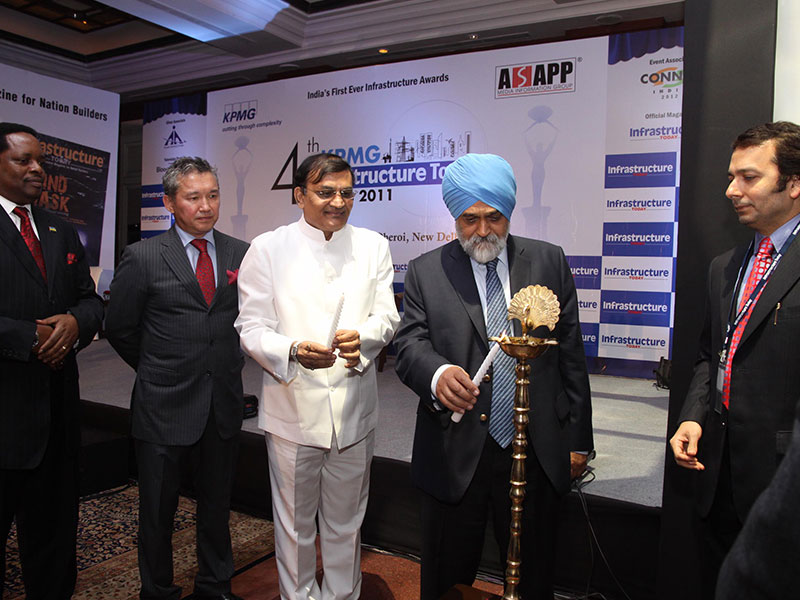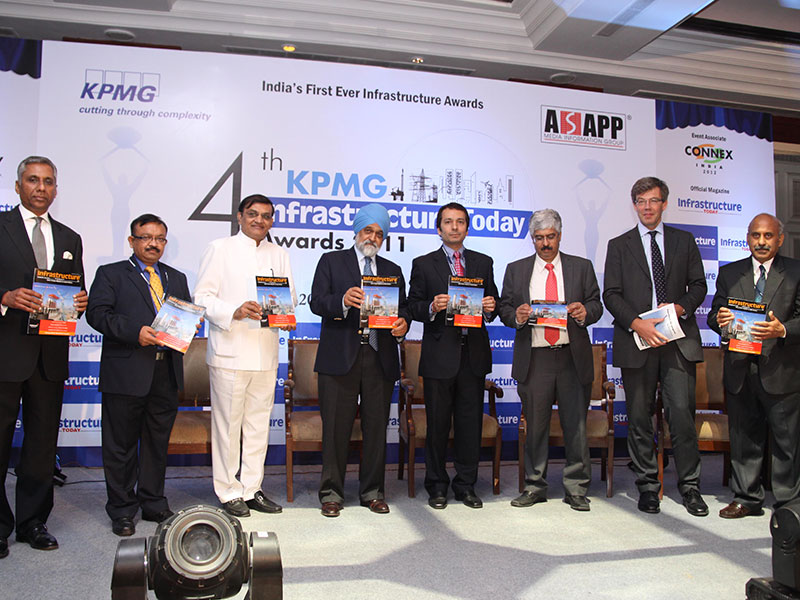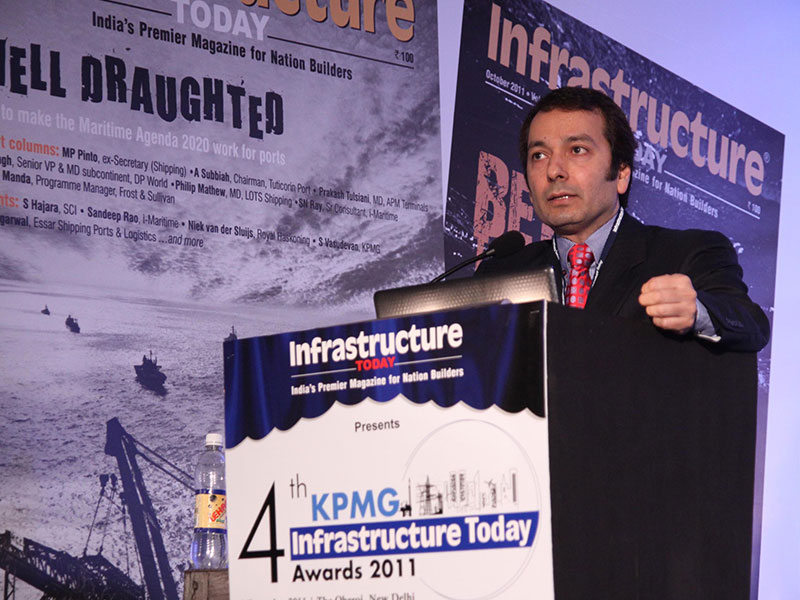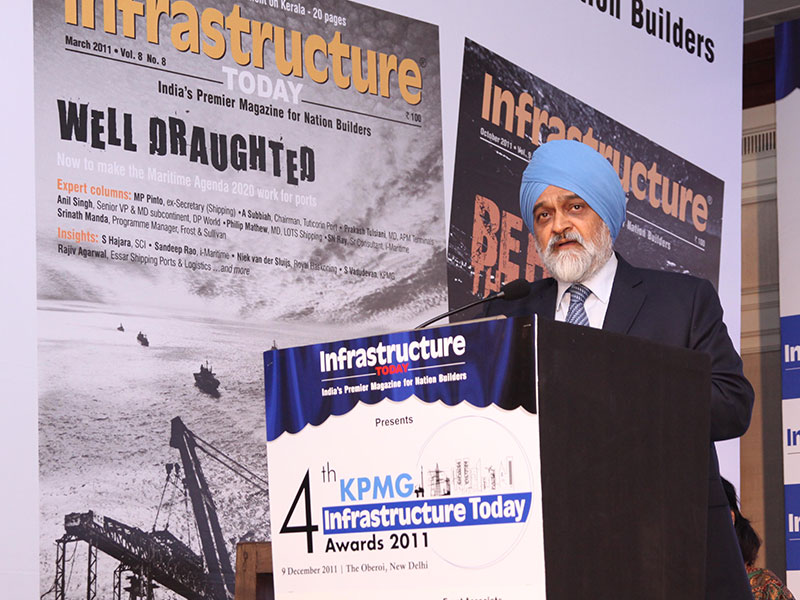 Why YOU should attend?
Excellent networking opportunity
Discover emerging opportunities in India's rapidly developing Infra sector
Through insightful sessions by industry and international experts, you can expand your horizons of the mind and of your business
The Conclave will summarize the trend in Infrastructure projects on hand with an attempt to provide key recommendations to overcome major challenges
The Conclave will discuss upcoming infrastructure projects in power, highways, ports, airports and metro rail with their project owners
Target Audience
Directors of IT infrastructure
IT Infrastructure managers
Data Center
Infrastructure Developer
EPC Contractor (Bridge, tunnel, Track, port, airport)
Infrastructure finance group in commercial banks